On 11th October, 2011, the third conference of drafting professional Class D amplifier efficiency industry standard which is an official project established by the China Ministry of Industry and Information Technology under the title 'Project No 2010-2628T-SJ' was held in Shanghai Himalayan Hotel, it is a conference for examining and approving the standard. China Audio Industry Association has led the meeting, and we, Shenzhen Bao Ye Heng Industrial Development Co., Ltd(simplified as 'Bao Ye Heng' hereinafter), as the standard drafting group leader has attended this meeting.

The secretary-general of China Audio Industry Association, Mr. Chen Li Xing; the assistant secretary general: Mr. Huang Gui and the director : Mr. Xue Qiao Gen ; the special invite expert were: the director of Nanjin University Acoustics, the director of acoustics institutes : Doctor Qiu Xiao Jun; the counselor of Shanghai Longding Company, and before is the first one scientist : Doctor Mao Yu Hai ; the original engineer of Ministry of Information Industry Save Department Inspection Center : Mr. Yan Hai Ruo ; the senior engineer of The National Radio and television product quality supervision and Inspection Center : Xu Yong Sheng ; the director of Shanghai province Acoustics institutes, doctor of Tongji University : Lianghua ; the assistant secretary-general of Shanghai province Transportation Electronics institutes : Wang WeiTai and Gaogong ; drafts group specialist, Voice General Manager of Bao Ye Heng Dr. Zhou Qilin ; drafts group leader, technical director of Bao Ye Heng Mr. Wang Haiping and group members attended this conference.

At one o'clock of afternoon on 11th, secretary-general, Chen Lixing attended and addressed the conference, director Xue Qiaogen made a report about the standard process of drafts, then drafts group leader Mr. Wang Haiping elaborated the instructions of standard preparation, drafts group specialist Dr. Zhou Qilin gave a speech about expert examination, the attitude dispose, and so on. With a full day's discussion and arguement, the draft standard passed successfully under the effort of participating members in the conference.

This meeting advanced the standard of Class D amplifier's energy efficiency become to the industry standard which is unified identity, operable & practical, and can lead, regulate and promote the industry development. With the years of strength of R&D, the experiences of manufacturing and the principle of the industry energy efficiency, Bao Ye Heng as the drafts group leader has compiled the draft standard of Class D amplifier's energy efficiency, and been involved in field test to make it more practical and perfect.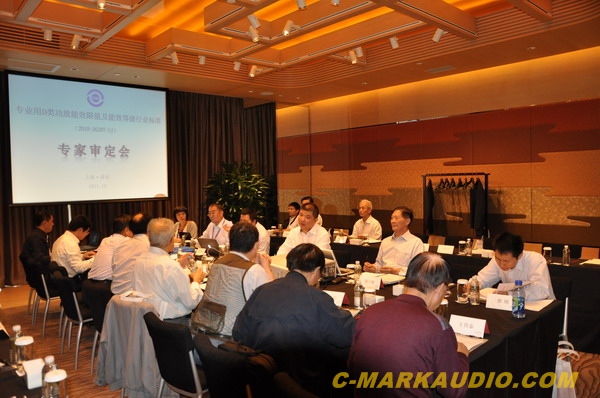 The site of expert approval conference of the Class D amplifier's efficiency standard (1)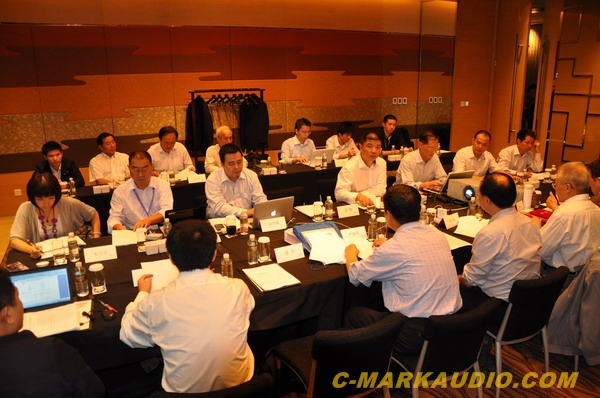 The site of expert approval conference of the Class D amplifier's efficiency standard (2)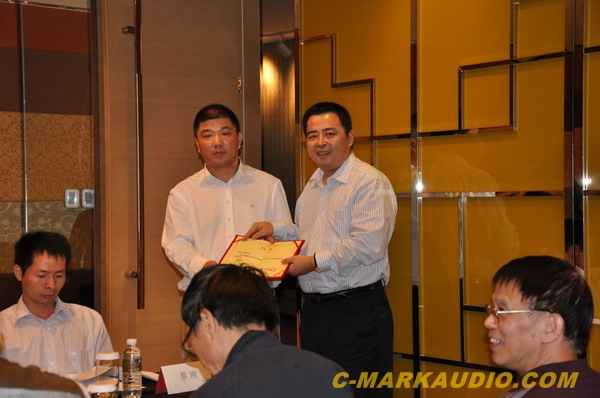 Secretary-general of China Audio Industry association Chen Lixin issued the expert certificate to Dr. Zhou Qilin (Voice General Manager of Bao Ye Heng)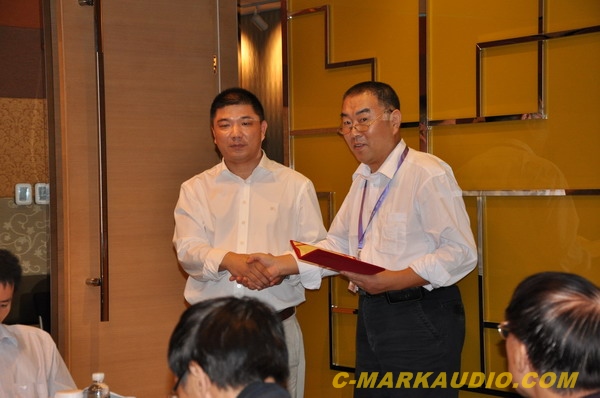 Secretary-general of China Audio Industry association Chen Lixin issued the expert group leader certificate to Mr. Wang Haiping (Technical Director of Bao Ye Heng)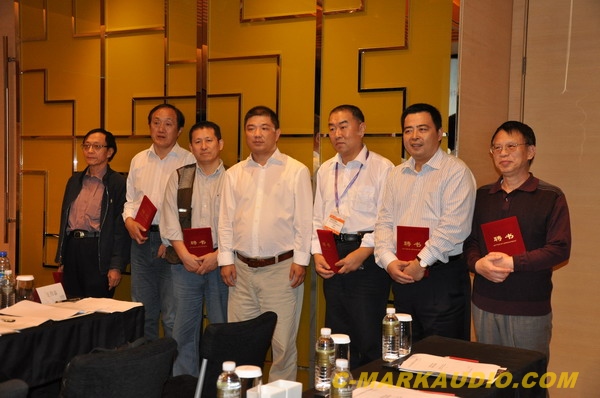 Secretary General Chen Lixin and members of expert group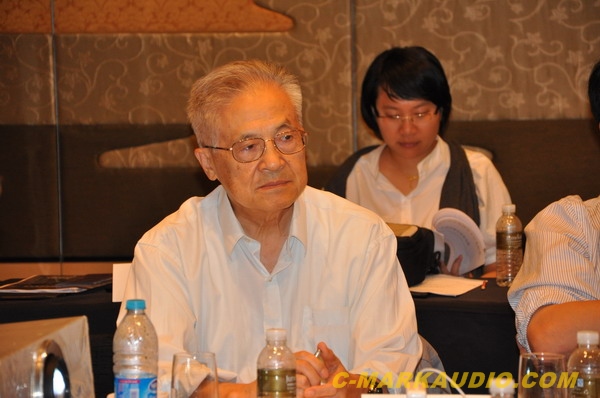 The famous experts and scholars Dr. Mao Yuhai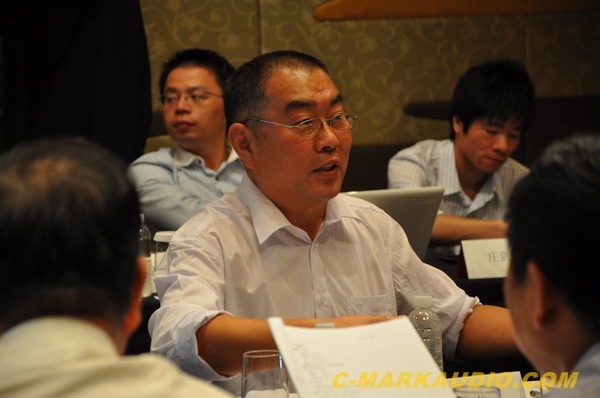 Director Wang Haiping was responsing the experts' questions